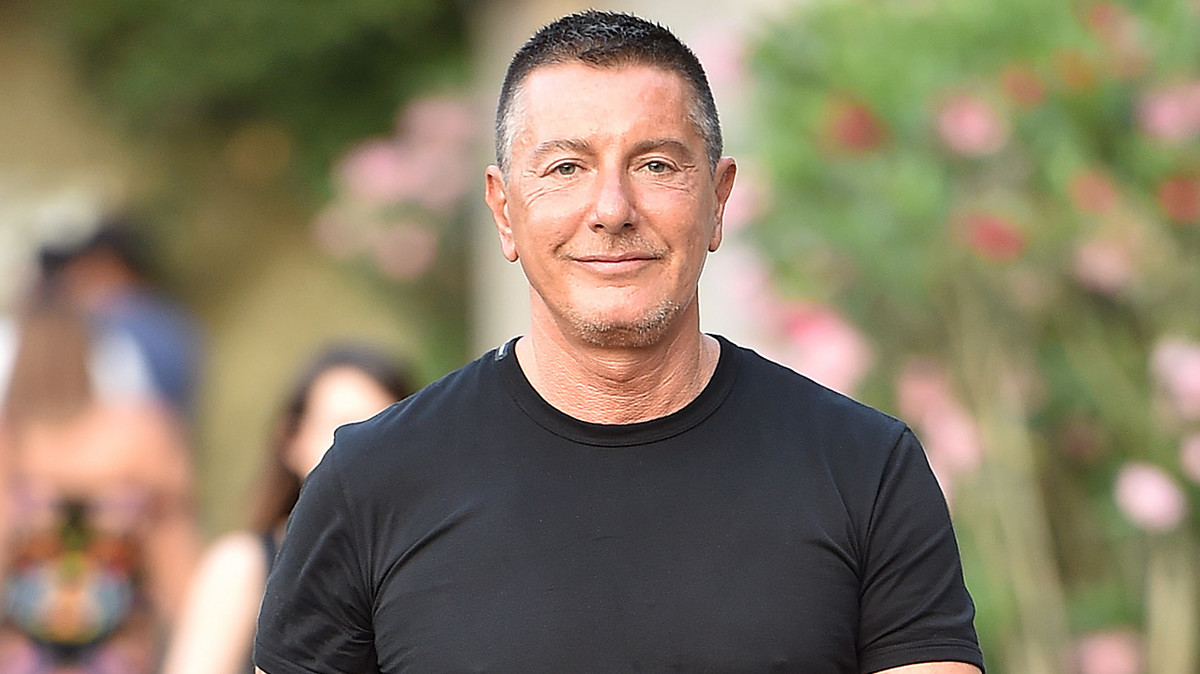 | Net Worth: | $1.5 Billion |
| --- | --- |
| Date of Birth: | November 14, 1962 (61 years old) |
| Gender: | Male |
| Profession: | Fashion Designer |
| Nationality: | Italian |
What is Stefano Gabbana's Net Worth?
Stefano Gabbana is an Italian fashion designer who has a net worth of $1.5 billion. As a co-founder of the prestigious fashion house Dolce & Gabbana, Stefano Gabbana amassed fame and wealth.
Early Life
Stefano Gabbana was born on 14 November 1962, in Milan, Italy. He attended stituto Superiore per le Industrie Artistiche in Rome.
Dolce & Gabbana
While working as fashion designers for Giorgio Correggiari in 1980, Gabbana and Domenico Dolce became friends. few years later, the two opened their own design consultancy business, and in 1985 they formally launched the fashion label "Dolce & Gabbana."
During Milan Fashion Week, the couple went on to introduce their first women's collection and premiere their fashion show. The first collection that Dolce & Gabbana produced was released in 1986.
In Milan, they inaugurated their first store the following year. After that, the two entered into a partnership with Saverio, Dolce's father who own a manufacturing company. Due to this, the Dolce & Gabbana brand's growth was substantially expedited, resulting in fashion presentations in Tokyo and New York as well as the introduction of numerous additional collections, including lingerie, beachwear, and menswear lines.
The business debuted its first fragrance and set up shop in Milan for its first women's boutique. When Madonna, a pop music icon, hired Dolce & Gabbana to create her outfits for her Girlie Show World Tour in 1993, the fashion house gained more recognition. The business generated almost $500 million in revenue as of 1999.
Early in the new millennium, Dolce & Gabbana kept working with Madonna and also created costumes for artists like Missy Elliott, Mary J. Blige, Kylie Minogue, and Beyoncé. The company started creating accessories and cosmetics in 2006.
For professional football teams like A.C. Milan and Chelsea F.C., Dolce & Gabbana has also created apparel and uniforms.
Tax Evasion
The Italian government accused Dolce and Gabbana of evading taxes in 2009 after they allegedly shifted assets worth millions of euros to Luxembourg between 2004 and 2006.
The two were later convicted guilty in 2013 for failing to report €1 billion in income to the authorities. As a result, they were each given a 20-month prison term. There was an appeal, but it was dismissed in April 2014. However, the Italian Court of Justice found Dolce and Gabbana not guilty of tax evasion later in the same year.
Controversy
When Dolce referred to children created through in vitro fertilization as "synthetic children" in 2015, the Dolce & Gabbana fashion line sparked outrage. Gabbana referred to Elton John as a "fascist" after he and other celebrities called for a boycott of the company.
In a series of social media videos, Dolce & Gabbana used racial stereotypes. Numerous celebrities and e-commerce websites cut ties with the brand and a significant show in Shanghai was postponed.
Dolce & Gabbana asserted that they were not the ones making those outrageous acts but claimed that its account was hacked and that the hackers were behind the deeds.
Personal Life
Like Dolce, Gabbana is an homosexual. From 1982 to 2003, the duo were item and maintained an open relationship. They possessed a number of villas on the French Riviera.
Here on Networthforum, we calculate all net worths using data drawn from public sources. We often incorporate tips and feedback from individuals or their representatives.
While we always strive to ensure that our figures are as accurate as possible, please note that they are only estimates, unless otherwise indicated.
This page is updated from time to time so that our readers will know the current net worth of Stefano Gabbana. So feel free to check back for the current Stefano Gabbana net worth in case of any update on his net worth.