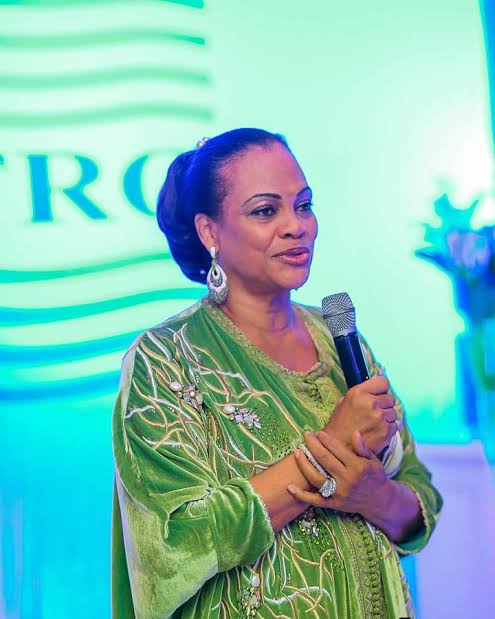 | Net Worth: | $900 Million |
| --- | --- |
| Date of Birth: | August 6, 1952 (71 years old) |
| Gender: | Female |
| Profession: | Lawyer, Politician |
| Nationality: | Nigerian |
What is Daisy Danjuma's Net Worth?
Daisy Ehanire Danjuma is a Nigerian politician and former senator who has a net worth of $900 million. She is one of the female politicians in Nigeria who has accrued wealth massively
Early Life/Career Beginning
Daisy Ehanire Danjuma was born on 6 August 1954 in Benin city, Edo State, Nigeria. She is an indigene of Edo State. Daisy Ehanire Danjuma went to a government secondary school in Benin city, Edo state.
She later got admitted into Ahmadu Bello University, Zaria. She bagged a BA in Law in 1976. The subsequent year, she was called into the Nigerian Bar.
Between 1977 and 1978, she was an executive assistant at the merchant bank Nigerian Acceptance Ltd (NAL). From 1982 to 1992, she served as the Nigerian Television Authority's (NTA) company secretary and legal advisor.
Political Career
Daisy Danjuma won the 2003 Nigerian parliamentary election and was elected to serve as a senator for the Action Congress Party (AC), representing the Edo South seat of Edo State in the Nigerian National Assembly from 2003 to 2007.
She served in the National Assembly as a senator and chaired the Senate Committee on Women's Affairs and Youth Development. She was also a member of the Senate Committees on Health, Education, Finance, and Land Transport.
In the Economic Community of West African States, she has also held the position of Chairman of the Women and Child Rights Committee (ECOWAS Parliament). During the 2011 Nigerian general election, Daisy Danjuma ran for reelection for the senatorial seat but failed, she was defeated by Ehigie Edobor Uzumere.
Personal Life
Daisy Danjuma got married to Theophilus Yakubu Danjuma, a former military general and minister of defense in Nigeria. Their union is blessed with one child. Theophilus Yakubu Danjuma founded the oil exploration company known as South Atlantic Petroleum.
Here on Networthforum, we calculate all net worths using data drawn from public sources. We often incorporate tips and feedback from individuals or their representatives.
While we always strive to ensure that our figures are as accurate as possible, please note that they are only estimates, unless otherwise indicated.
This page is updated from time to time so that our readers will know the current net worth of Daisy Danjuma. So feel free to check back for the current Daisy Danjuma net worth in case of any update on her net worth.