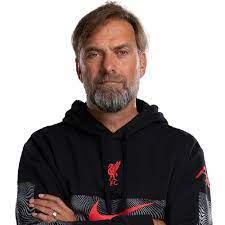 | Net Worth: | $50 Million |
| --- | --- |
| Date of Birth: | June 16, 1967 (56 years old) |
| Gender: | Male |
| Height: | 6 ft. 3 |
| Profession: | Professional Footballer/Coach |
| Nationality: | German |
KloppWho is Jürgen Klopp and what is his net worth?
Jürgen Klopp is a German professional footballer who is currently a professional football manager. He has a net worth of $50 Million. Jürgen Klopp is currently the manager/coach of the Liverpool Football Club which is an Engish football club. He is widely known as one of the best football coaches in the world of football.
He retired from his professional football career in 2001. When he was still an active footballer, he played for several football clubs including Mainz 05. Klopp started his football career as a striker but he was later deployed to the position of a defender.
After his retirement from professional football, he started his career as a football coach at Mainz 05. He helped the club gain a Bundesliga promotion in 2004, he later resigned in 2008 after his team suffered relegation in the 2006-2007 season.
He later moved to Borussia Dortmund where he helped the team win their first-ever Bundesliga title in the 2010-2011 season. Klopp then moved to Liverpool football club in 2015 where he is serving as a team manager to date.
Early Life/Early Career
Jürgen Klopp was born on 16 June 1967, in Stuttgart, Germany. His parents were Elisabeth and Norbert Klopp, his mother was a salesman and his father was a former goalkeeper. Klopp grew up in Freudenstadt with his two older sisters.
He started his career playing for SV Glatten and TUS Ergenzingen's junior team. He later moved to  1. Fc Pforzheim, Eintracht Frankfurt II, Viktoria Sindlingen, and Rot-Weiss Frankfurt while he was still in his teenage age.
Klopp was introduced to football by his father though, at some point, he aspired to become a footballer but he didn't believe he was smart enough for the career.
Klopp did part-time jobs while he was still a budding footballer, he worked as a loader for a local video store. He attended the Goethe University of Frankfurt, and while there, he played for Eintracht Frankfurt's reserves. He was also managing Frankfurt D-Juniors at the same time.
Klopp was signed to Mainz 05 in 1990, and he played for Mainz 05 for 11 years, while there, he was a fan's favorite due to his commitment. He changed from striker to defender in 1995, and Klopp earned a diploma in sports science at Goethe University of Frankfurt in the same year.
Klopp had 56 goals in total during his career at Mainz 05. While playing at Mainz, he followed his manager's instructions closely, he also took extra lessons to enable him to learn more.
Managerial Career
Mainz 05
After his retirement, Klopp was appointed a manager of the same Mainz 05 he was playing at.  His debut as a manager was in a match against MSV Duisburg, the team secured a 1-0 home win in the match.
He helped the team avoid relegation by finishing 14th on the table after seven games. Klopp helped his team to finish 4th in his first full season as manager at Mainz 05.  In the 2002-2003 season, his team finished in fourth place, the next year, he helped his team to finish in third place thereby securing promotion to the Bundesliga. This promotion was a first in the history of the club.
In their first Bundesliga season, the team finished 11th despite financial constraints and a lack of a good playing arena. He helped the team qualify for UEFA Cup, they were however eliminated in the first round by Sevilla.
Though Mainz 05 went to relegation, Klopp remained with the team till the end 2007 -2008 season. He however resigned when he was unable to secure a promotion for the team. He helped the team win 109 games, and draw 78 games, he however lost 83 games.
Borussia Dortmund
Klopp was approached by Borussia Dortmund stakeholders in 2008 to offer him employment as manager of the team. Klopp despite being interested in managing Bayern Munich agreed on a 2-year contract with the team.
His debut as manager of the club was in a 3-1 win against DFB-Pokal. He won his first for the team after defeating Bayern Munich to win the German Super Cup in 2008. He also helped the team win the 2010-2011 Bundesliga trophy.
The next season, his team defended and won the title again with Klopp's help. The team recorded the greatest number of Bundesliga points in history with a total of 81 points.
Klopp helped his team qualify for the 2012-2013 Champions League, the team was grouped with top teams like Manchester City, Ajax, and Real Madrid but they came out at the top. Dortmund made it to the champion's league final that season but ended up losing to Bayern.
Last days at Dortmund
Klopp's contract was extended till 2018. In March 2014, he got sent off the pitch for a verbal attack on a referee, in addition to being sent off, he was fined €10,000. Klopp started the 2-14-2015 season by clinching the 2014 DFL Supercup, in that same season he announced his departure from the club.
Dortmund lost the 2015 DFB-Pokal Final against Wolfsburg, this also happened to be Klopp's last, match with the team. Klopp finished at Dortmund with 178 wins, 70 losses, and 69 draws.
Liverpool FC
2015-2018
Klopp signed a three-year deal with Liverpool to become their manager in 2015.  It is said that Klopp was selected through a mathematical model of Ian Graham due to the fact that the co-owner of Liverpool did not trust public opinion.
Klopp's debut as manager of the club was in a draw match against Tottenham Hotspur. He won his first match against Bournemouth, and three days later, he won a match against Chelsea FC.
He had to miss a league match in February 2016 to have an appendectomy. His team lost the premier league final to Manchester City in that same year. Liverpool made it to their first  European finals since 2007 under Klopp. Liverpool ended up finishing 2015-2016 in the eighth position.
In 2016, Klopp signed a contract extension to remain in the club for the next six years. Klopp helped Liverpool to qualify for the Champions League in 2017. Liverpool also qualified for the Champions League the following season and also made it to the finals, they however lost the title to Real Madrid.
In the 2018-2019 season, Liverpool won their first six matches making it their best league start in history. The club ended that season in second place. Liverpool won the 2018-2019 UEFA Champions League in a finals match against Tottenham Hotspur. This was Klopp's first champions league title in his career as a coach.
2019 – Present Day
In 2019, Liverpool the Supercup in a final match against Chelsea, making it his second trophy win at Liverpool.
He signed a contract extension with the club to remain the club manager till 2024. He was awarded Premier League Manager of the month. Klopp led his team to win the FIFA Club World Cup and Klopp was subsequently named the Premier League Manager of the Month for December.
Klopp was also named the Premier League Manager of the Month for January, this is the fifth time he won this award. He was also named LMA Manager of the Year and Premier League Manager of the Season in 2020.
Liverpool had a bad run at the beginning of 2021 due to the absence of the team's top defenders. At the end of the League season, Liverpool finished 3rd. In may  Klopp was named Premier League Manager of the Month and this was the ninth time.
In the 2021-2022 season, Klopp recorded his 200th win in 331 games which made him the only manager to reach that goal in a fast record time.  Liverpool became the first English club to record six Champions League group games in December 2021. He also became the only manager in Liverpool to record 150 league wins in a short time.
In February 2022, Klopp led Liverpool to EFL Cup Final match against Chelsea FC, this was their ninth win. Klopp signed a contract extension with Liverpool to remain in the club till 2026. Later that year, he led the club to the FA Cup finals and came out victorious, this also made him the first German manager to win the title. In July 2023, he helped Liverpool with a community shield which was also his first.
Strategy
Klopp is well-known as a major proponent of the "Gengenpressing" strategy. This tactic involves the team trying their best to repossess the ball after it has been possessed by the opposing team.
In most cases, teams are expected to fall back and regroup but gengenpressing involves trying to take back the ball.
He has once said "The best moment to win the ball is immediately after the team losses it" The Gengenpressing strategy requires loads of stamina, energy, and speed to execute. The team is required to close down available spaces to stop the opposing team to pass through.
Klopp has been criticized for not being able to keep clean sheets and control the game. But this tactic has helped Klopp to remain at the top of their game for so long.
Personal Life
Jürgen Klopp was previously married to Sabine, they have a son together. The son Marc was born in 1988, he is also a footballer who has played for so many German clubs including Borussia Dortmund.
He later got married to Ulla Sandrock in 2005. Sandra is a children's writer and a social worker, they met at a pub in 2005. Klopp could not attend his mother's funeral in Germany in 2020 due to COVID-19 travel restrictions.
Klopp is a close friend of David Wagner, he met Wagner while they both played for Mainz 05 and they became fast friends since then.
He is a Christian of the Lutheran faith, he started becoming seriously religious after his father died in 1998.
Net Worth and Salary
Klopp's annual salary at Borussia was $6 million and at Liverpool, he earns about $8 million as a base salary. . He has also had advertising deals with Puma and other companies. So his net worth is capped at about $50  million.
Here on Networthforum, we calculate all net worths using data drawn from public sources. We often incorporate tips and feedback from individuals or their representatives.
While we always strive to ensure that our figures are as accurate as possible, please note that they are only estimates, unless otherwise indicated.
This page is updated from time to time so that our readers will know the current net worth of Jürgen Klopp. So feel free to check back for the current Jürgen Klopp net worth in case of any update on her net worth.