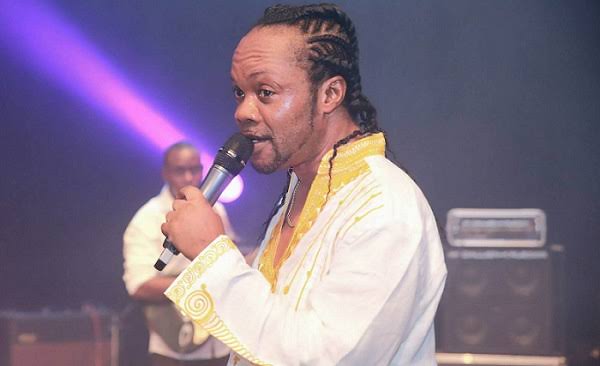 | Net Worth: | $16 Million |
| --- | --- |
| Date of Birth: | September 29, 1964 (58 years old) |
| Gender: | Male |
| Profession: | Artist |
| Nationality: | Ghanaian |
What is Daddy Lumba's Net Worth?
Daddy Lumba is a Ghanaian singer-songwriter and musician who has a net worth of $16 million. In the Ghanaian music industry, Daddy Lumba is one of the most sought-after musicians and also one of the best-known artists in Ghana.
Early Life
Charles Kwadwo Fosu popularly known as Daddy Lumba was born on  29 September 1964 in Nsuta Amangoase in the Sekyere Central District, Ashanti Region.
Career
Age 16 marked the beginning of Daddy Lumba's musical career. From 1983 to 1984, under Christabel's stint as a music teacher, he served as the choir director at Juaben Senior High School. He graduated from Juaben Senior High in 1985.
With his buddies Yaw, Kwabena, and Theresa Abebrese from Juaben SHS, Lumba founded the Lumba Brothers band.
Lumba later left for Germany after graduation in search of better opportunities with the assistance of his girlfriend Theresa.
33 albums have been released by Daddy Lumba since the course of his career. The albums include well-regarded ones like Aben Wha, Awosu, Obi Ate Me So Bu, Sika Asm, and Ebi Se y Aduro.
He has consistently released smashed hit albums thus, solidifying his position as one of Ghana's most well-known Highlife singers.
During the Ghana Music Awards in 1999, he took home three prizes: Best Album, Artist of the Year, and Most Popular Song of the Year. Before the year 2002, Daddy Lumba released a successful record every year.
His solo career has not been without criticism; he would sometimes release a gospel record and then shock people with his inflammatory lyrics and music videos. Also, he has been charged with skin bleaching but he has vehemently refuted bleaching his skin.
In addition to owning machines for mastering, cassette duplication, loading, printing, and shrink packaging specifically for his works, he also has his own studio in which he completes all of his work. He is regarded as a contemporary highlife artist.
His album "Ofon Na Edi Asem Fo" was released on December 23, 2022.
Here on Networthforum, we calculate all net worths using data drawn from public sources. We often incorporate tips and feedback from individuals or their representatives.
While we always strive to ensure that our figures are as accurate as possible, please note that they are only estimates, unless otherwise indicated.
This page is updated from time to time so that our readers will know the current net worth of Daddy Lumba. So feel free to check back for the current Daddy Lumba net worth in case of any update on his net worth.