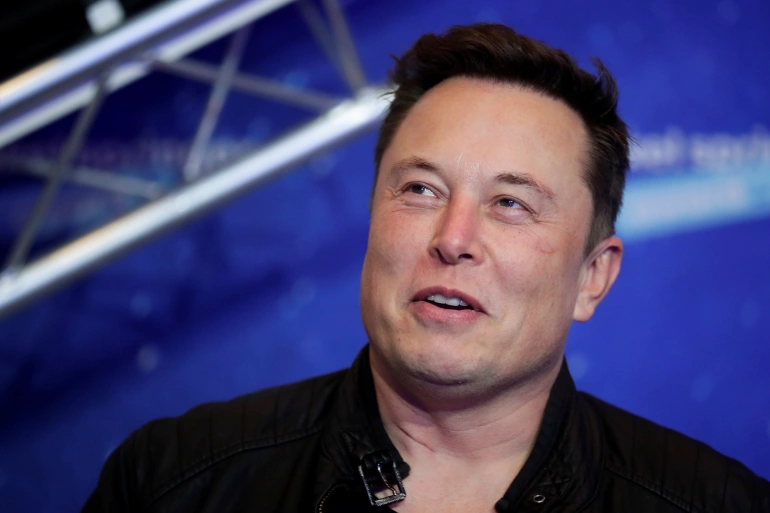 | Net Worth: | $198 Billion |
| --- | --- |
| Date of Birth: | June 28, 1971 (51 years old) |
| Gender: | Male |
| Height: | 6 ft 2 in (1.88 m) |
| Profession: | Aerospace Engineer, Engineer, Entrepreneur, Investor, Designer, Businessperson, Inventor, Film Producer |
| Nationality: | South Africa |
What is Elon Musk's net worth? How does Elon Musk make his money? Below is the current net worth of Elon Musk and how Elon Musk makes his money.
What is Elon Musk's Net Worth?
Elon Musk is a South African-born Canadian-American business magnate, investor, and inventor who has a net worth of $198 billion.
He is the CEO, founder, and Chief Engineer at SpaceX; angel investor, founder of The Boring Company; co-founder of Neuralink and OpenAI; and CEO, and Product Architect of Tesla, Inc. He is the Wealthiest person in the world according to Bloomberg Billionaires Index and Forbes' real-time billionaire's list.
Early Life
Musk was born to White south African parents on June 28, 1971, in Pretoria. At the age of 17, before moving to Canada, he attended the University of Pretoria. He acquired citizenship through his Canadian-born mother.
He was admitted to Queen's University and later transferred to the University of Pennsylvania, where he received bachelor's degrees in Economics and Physics. In 1995, he moved to California to attend Stanford University but decided instead to pursue a business career list.
Career
Zip2 Corporation was a web software company, that was co-founded with Kimbal, his brother and that was Musk's first company. In 1999, the startup was acquired by Compaq for $307 million.
Musk co-founded the online bank X.com that same year, which merged with Confinity to form PayPal in 2000. In 2002, the company was bought by eBay for $1.5 billion. Musk founded SpaceX, an aerospace manufacturer, and space transport services company in 2002, of which he serves as CEO and Chief Engineer.
He was an early investor in electric vehicle manufacturer Tesla Motors, Inc. (now Tesla, Inc.) in 2004. In 2008, he became its chairman and product architect, eventually assuming the position of CEO.
He helped formed SolarCity in 2006, a solar energy company that was later acquired by Telsa and became Telsa Energy. He co-founded OpenAI, a nonprofit research company promoting friendly artificial intelligence (AI) in 2015.
He co-founded Neuralink, a neurotechnology company focused on developing brain-computer interfaces in 2016 and founded The Boring Company, a tunnel construction company. In 2022, he agreed to purchase the major American social networking service Twitter for $44 billion.
Musk has been criticized for making unscientific and controversial statements, such as spreading misinformation about the Covid-19 pandemic.
He was sued by the US Securities and Exchange Commission(SEC) for falsely tweeting that he had secured funding for a private takeover of Tesla; he settled with the SEC but did not admit guilt, and he temporarily stepped down from his Tesla chairmanship.
He won a defamation case brought against him by a British caver who had advised in the  Tham Luang cave rescue in 2019.
As of this writing, Elon Musk owns roughly 24% of Tesla's outstanding shares and 43% of the privately-held SpaceX.
Here on Networthforum, we calculate all net worths using data drawn from public sources. Most times, we incorporate tips and feedback received from the individuals or their representatives.
While we always strive to ensure that our figures are as accurate as possible, please note that they are only estimates, unless otherwise indicated.
This page is updated from time to time so that our readers will know the current net worth of Elon Musk. So feel free to check back for the current Elon Musk net worth in case of any update on his net worth.