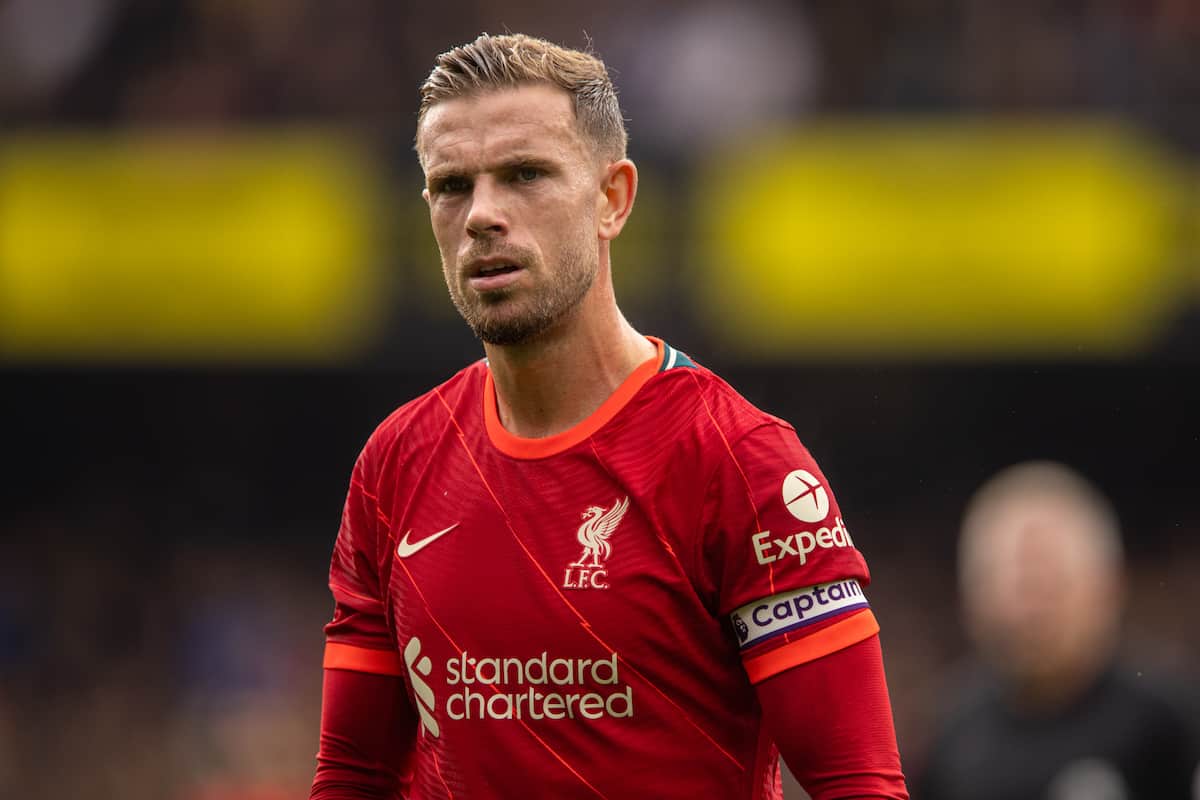 | Net Worth: | £26 million |
| --- | --- |
| Date of Birth: | June 17, 1990 (33 years old) |
| Gender: | Male |
| Height: | 1.82 m |
| Profession: | Footballer |
| Nationality: | England |
What is Jordan Henderson's net worth? How does Jordan Henderson make his money? Below is the current net worth of Jordan Henderson and how Jordan Henderson makes his money.
What is Jordan Henderson's Net Worth?
Jordan Henderson is an English professional footballer who has a net worth of £26 million. He plays as a midfielder for the England national team and the Premier League club Liverpool.
At the age of eight, Henderson enrolled in the Sunderland Academy. Ten years later, in November 2008, he made his first-team debut. He left Sunderland in 2009 and then spent six months on loan with Coventry City and later return to Sunderland after the loan deal expired.
Henderson signed for Liverpool in 2011 and one year later, he help the club win the League Cup, his first trophy with Liverpool. Henderson was named Liverpool's captain in 2015. In 2019, he led his team to UEFA Champions League, UEFA Super Cup, and FIFA Club World Cup victories.
In 2020, Henderson helped Liverpool win the Premier League, the team's first league victory in 30 years. Henderson won the honor of FWA Footballer of the Year for his contributions to the championship season.
Henderson has played more than 60 times for England since his debut in 2010. He has represented England at five international competitions: the 2014 and 2018 FIFA World Cups, 2012, 2016, and 2020 UEFA European Championships.
He is the first English player to have won the England Player of the Year award twice, at both the U-21 and senior levels.
Jordan Henderson Salary
Jordan Henderson earns £140,000 per week, and £7,280,000 per year playing for Liverpool Football Club. As of this writing, his estimated net worth is £26 million. His net worth does not only includes his salary but also his endorsement deals.
Here on Networthforum, we calculate all net worths using data drawn from public sources. Most times, we incorporate tips and feedback received from the individuals or their representatives.
While we always strive to ensure that our figures are as accurate as possible, please note that they are only estimates, unless otherwise indicated.
This page is updated from time to time so that our readers will know the current net worth of Jordan Henderson. So feel free to check back for the current Jordan Henderson net worth in case of any update on his net worth.