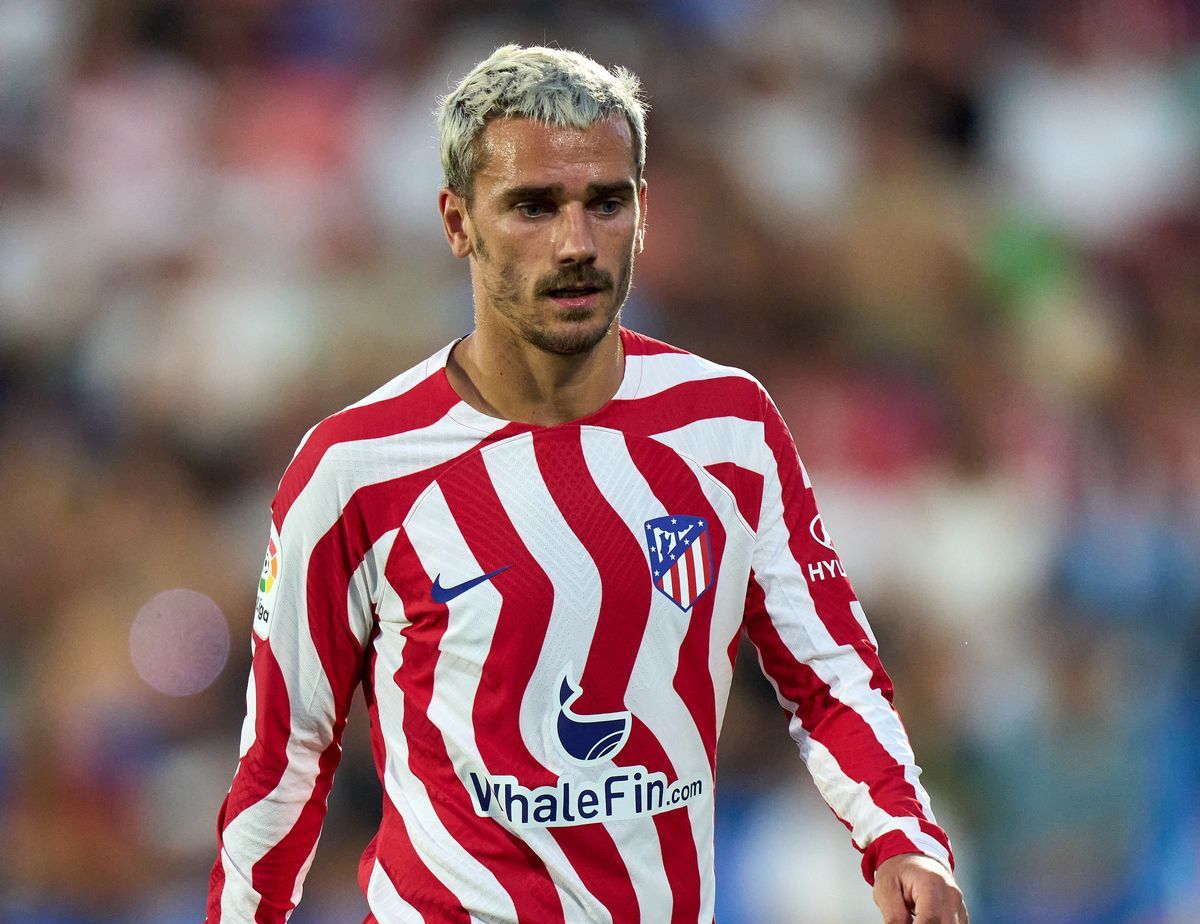 | Net Worth: | $60 Million |
| --- | --- |
| Date of Birth: | March 21, 1991 (32 years old) |
| Gender: | Male |
| Height: | 5 ft 9 in (1.76 m) |
| Profession: | soccer player |
| Nationality: | France |
What is Antoine Griezmann's Net Worth?
Antoine Griezmann is a French professional soccer player who has a net worth of $60 million. Antoine is regarded as one of the top strikers in the modern game and is renowned for his technical acumen and dribbling skills.
Griezmann is a key member of the French national squad in addition to his club work. Antoine won the 2018 World Cup for his country after a string of successful performances.
Childhood
Antoine Griezmann was born on March 21st of 1991 in Mâcon, France. On his father's side, he is of German descent, while on his mother's side, she is of Portuguese descent. Griezmann typically spent his summers in Portugal despite being reared in Mâcon.
Antoine played for the team in his hometown when he was younger. He sought out trials with several professional clubs, but he was turned down by each and every French team he approached.
But the Spanish team Real Sociedad saw his potential during a trial game. When they eventually made him a contract, his parents were compelled to relocate to Spain. They reluctantly consented, but in the end, did, and the family moved to San Sebastián, Basque Country.
Career
Griezmann made his first-team debut in 2009–2010 after spending four years in Real Sociedad's youth program. He had a strong start, scoring five goals in four games. He was used on the side for the remainder of the season after the team's starting winger sustained an injury.
Sociedad won Spain's second league at the end of the year, earning them promotion to La Liga, the top division in the country. Griezmann persisted in scoring often throughout his first season in La Liga.
However, it wasn't until his second season that he really started to distinguish himself as a unique talent. He contributed a crucial goal to this season's draw against Barcelona. During this time, he also displayed his skills in the Champions League, where he scored crucial goals against opponents like Lyon.
The team that had made Antoine famous was stolen away by Atletico Madrid in 2014. On this new team, Griezmann would achieve even greater heights, and he was aided in his ascent by a group of outstanding teammates who helped him advance in leagues like the Champions League.
Thereafter, Griezmann scored a number of goals, and by 2015, he had become well-known in the football community. Griezmann's goal in the Champions League final versus Real Madrid in 2016 was a high point, even though Madrid ultimately prevailed after a shootout.
Pattern Of Play
Antoine has received recognition for his adaptability, contemporary playing style, and work ethic. Griezmann is above all a team player who adjusts and changes depending on the demands of his team at any given time.
He may operate behind the forward line as an auxiliary midfielder or as a "real" striker. Additionally, he seems at ease on the wings.
His ability to read the game is another one of his strengths. In addition to his skill on the field, Antoine is renowned for his creative "meme" goal celebrations. Griezmann is not very adept at taking penalties, though.
Controversy
After publishing a photo of himself in blackface and an afro wig, Antoine Griezmann stirred up controversy in 2017.
The joke was obviously bad judgment, and he soon removed the photograph from his social media sites. He was trying to pass as a Harlem Globetrotters player. Soon after, apologies came.
Deals
Antoine was given a five-year deal with a 30 million euro release clause after a promising debut for Real Sociedad. In order to sign Griezmann to a contract with Atletico Madrid in 2014, Atletico agreed to pay this 30 million release clause.
He subsequently committed to Atletico for six years. Griezmann changed his contract in order to incorporate a 100 million euro buyout clause due to the team's transfer ban in 2016. The French player was now frequently associated with Barcelona.
Griezmann renewed his contract with Atletico in 2018, demonstrating his dedication to the club, but Barca was held back by an alleged illegal approach. Atletico Madrid was my team for five years.
In 2019, Antoine made his intention to leave the group known. He later agreed to join Barcelona for a transfer price of 210 million euros, making him one of the most expensive footballers in history.
Salary
With a base salary of $27 million, Antoine has occasionally been among the top 10 earners in the world of soccer.
Relationship
Since 2011, Antoine has been committed to Erika Choperena, a Basque woman. They got engaged in 2017 after welcoming their first kid in 2016. The couple then brought a second child into the world in 2019. According to reports, the family is Roman Catholic.
Here on Networthforum, we calculate all net worths using data drawn from public sources. Most times, we incorporate tips and feedback received from the individuals or their representatives.
While we always strive to ensure that our figures are as accurate as possible, please note that they are only estimates, unless otherwise indicated.
This page is updated from time to time so that our readers will know the current net worth of Antoine Griezmann. So feel free to check back for the current Antoine Griezmann net worth in case of any update on his net worth.