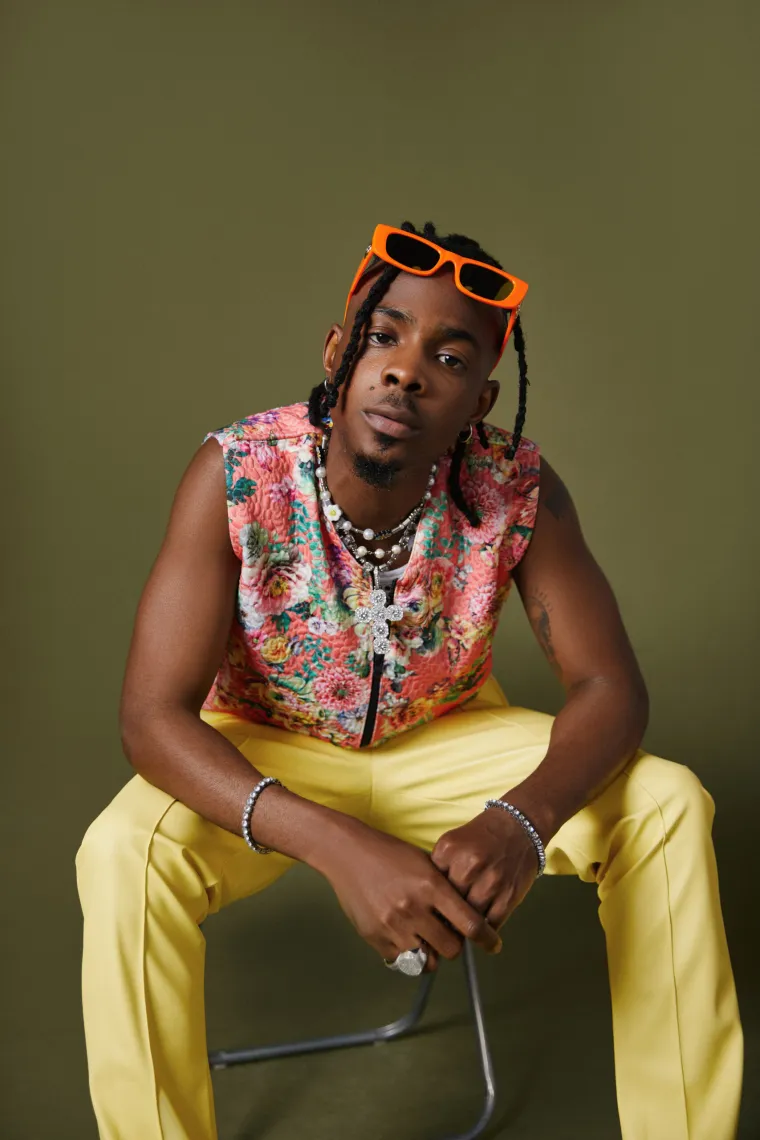 | Net Worth: | $3 Million |
| --- | --- |
| Date of Birth: | February 16, 1995 (28 years old) |
| Gender: | Male |
| Profession: | Singer, Record Producer, Songwriter |
| Nationality: | Nigeria |
What is Young Jonn's net worth? How does Young Jonn make his money? Below is the current net worth of Young Jonn and how Young Jonn makes his money.
What is Young Jonn's Net Worth?
Young Jonn is a Nigerian artist and music producer who has a net worth of $3 million. Known for his hit tracks Dada remix featuring Davido and Xtra Cool, Young Jonn initially engaged in music productions in 2010 and recorded several hit singles and albums for many Nigerian musicians, while he was under the YBNL Record Label.
Early LIfe
John Saviours Udomboso was birthed on the 16th of February, 1995 in Ibadan, Oyo state, Nigeria. He originally hails from Akwa Ibom state. The Nigerian record producer received his primary education at Ideal Foundation Primary School, Ibadan, and went on to acquire his secondary education at GOF College, Osogbo, Osun State.
Young Jonn was granted his first degree in Communication and Language Arts at the University of Ibadan, after completing his tertiary education.
Career
Young Jonn launched his music career at an early age, by learning to play musical instruments. He was then signed to Hit Factory Studio in 2012. Prior to this, he had formed a group that he named AVG with his brothers. Olamide's Street OT album released in 2014 included five songs whose productions were credited to Young Jonn, such as Bobo and Story For The Gods.
At the 2015 edition of The Headies Awards and Nigeria Entertainment Awards, Young Jonn was a nominee for the Producer of the Year award. The NET's list of Nigeria's Top 7 Biggest Music Producers ranked Young Jonn as the third. Other music productions/album credits include Lil Kesh's Efejoku and Gbese, Eyan Mayweather by Olamide, Biggest Backside by Davido, 2 Kings album by Olamide and Phyno, and The Baddest album by Davido.
Young Jonn is presently signed to Chocolate City Record Label, under which he has released his debut EP Love Is Not Enough which features hit tracks like Dada, Dada remix ft. Davido, Normally, and Xtra Cool.
In 2016, Young Jonn was the recipient of the Producer Of The Year award at The Headies Awards. In 2017, he was awarded the African Producer of the Year at the Soundcity MVP Awards Festival.
Personal Life
The Wicked Producer, as he is often called, is presently single and resides in Nigeria.
Here on Networthforum, we calculate all net worths using data drawn from public sources. We often incorporate tips and feedback from individuals or their representatives.
While we always strive to ensure that our figures are as accurate as possible, please note that they are only estimates, unless otherwise indicated.
This page is updated from time to time so that our readers will know the current net worth of Young Jonn. So feel free to check back for the current Young Jonn net worth in case of any update on his net worth.